Create a moveable feast and add a little warmth with our flat pack
Fire Pit and Barbeque
Our Fire Pits are uniquely designed to be flat packed for easy storage and assembly. They are manufactured in our Oswestry Workshops
Made from 3 mm steel.
Consisting of 7 components, 4 sides, ash pan with handle, grate and griddle. (Comes with its own bag and is painted heat resistant matt black). Weight is 12kg approx.
Standard as seen £199.00 each. ( Please note, other designs such as T6, Stag, TT and other seen at shows are available but have yet to be added to the website. Please contact us) 
An additional £15 is added for postage & packing.
If you require simple customisation (adding reg number or a name) which costs from £20 per side, please email us.
Below are our standard designs.
If you would like to use your own design there will be an additional charge for artwork. Please complete the contact form provided.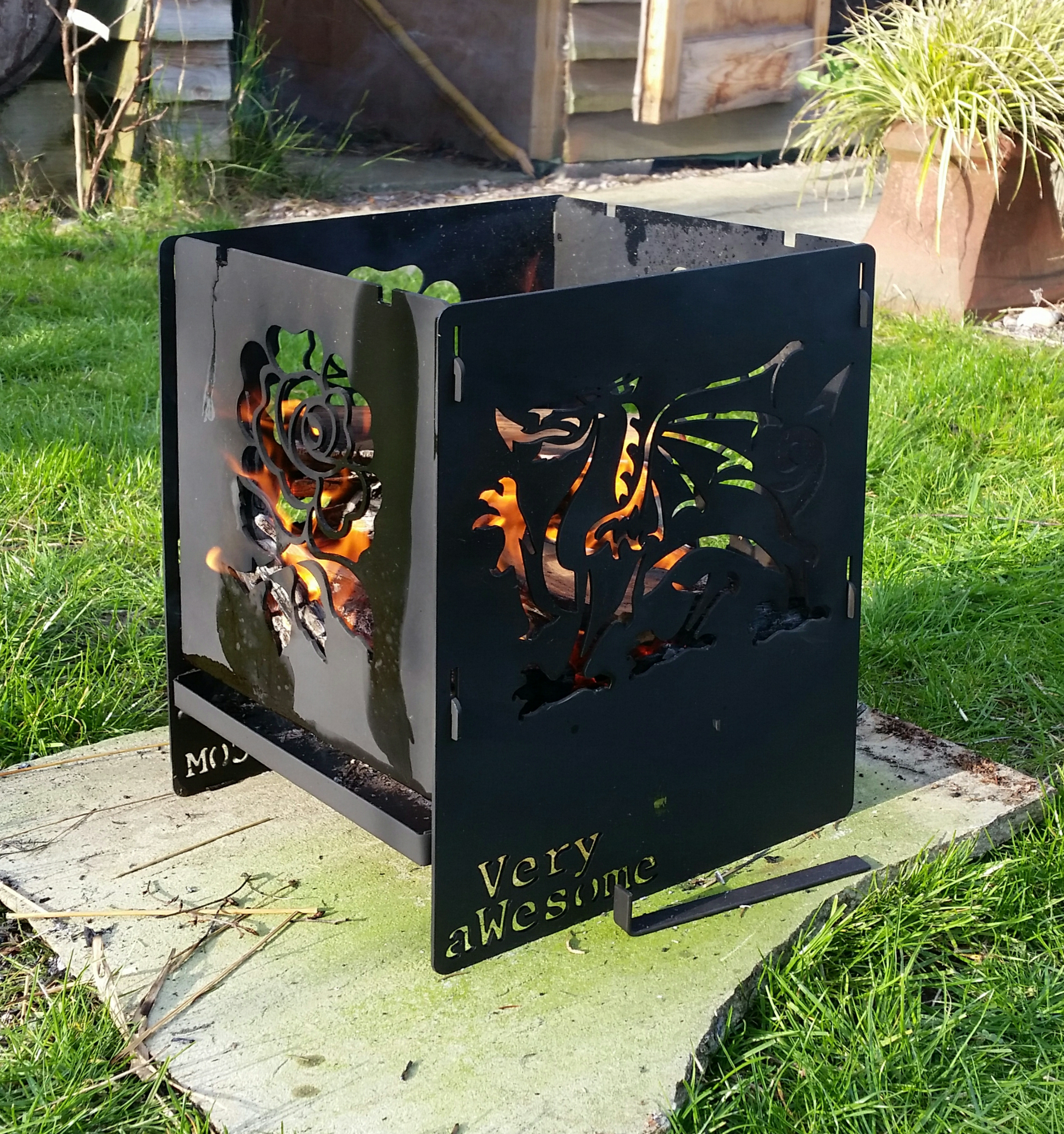 Please note – Our shop is in the process of being updated. 
We also have T6 design,  Aeroplanes design, Surfs up design, BBQ Party design, Narrowboat design, TT design and Stag design to be added- if you are interested in these please contact us via our email for more details.
We will be updating our stock lists shortly for 2023.
Our Fire Pits weigh approx 15Kg which attracts a shipping charge of £15 for each fire pit.
Please contact us for delivery outside UK.
Something Different ?
For any changes to our standard design, please click here to provide your additional requirements